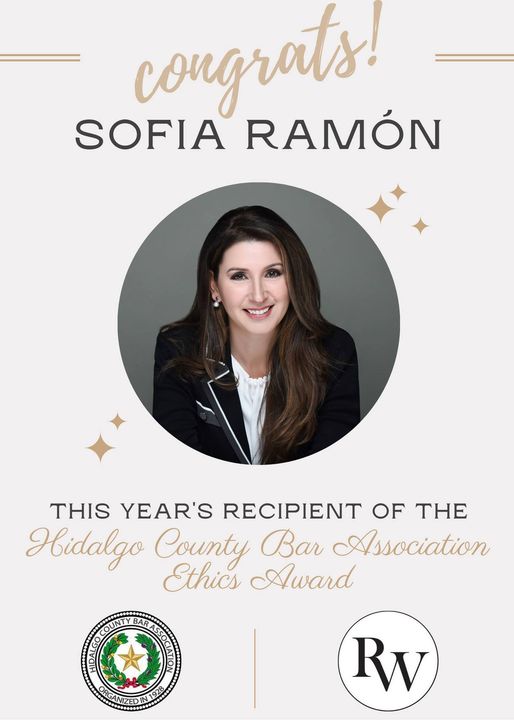 Sofia Ramon has received the 2021 Hidalgo County Bar Association Ethics Award! Recipients of this award are attorneys who have 'shown the highest standards of professional ethics and have contributed to the community to enhance the legal profession'.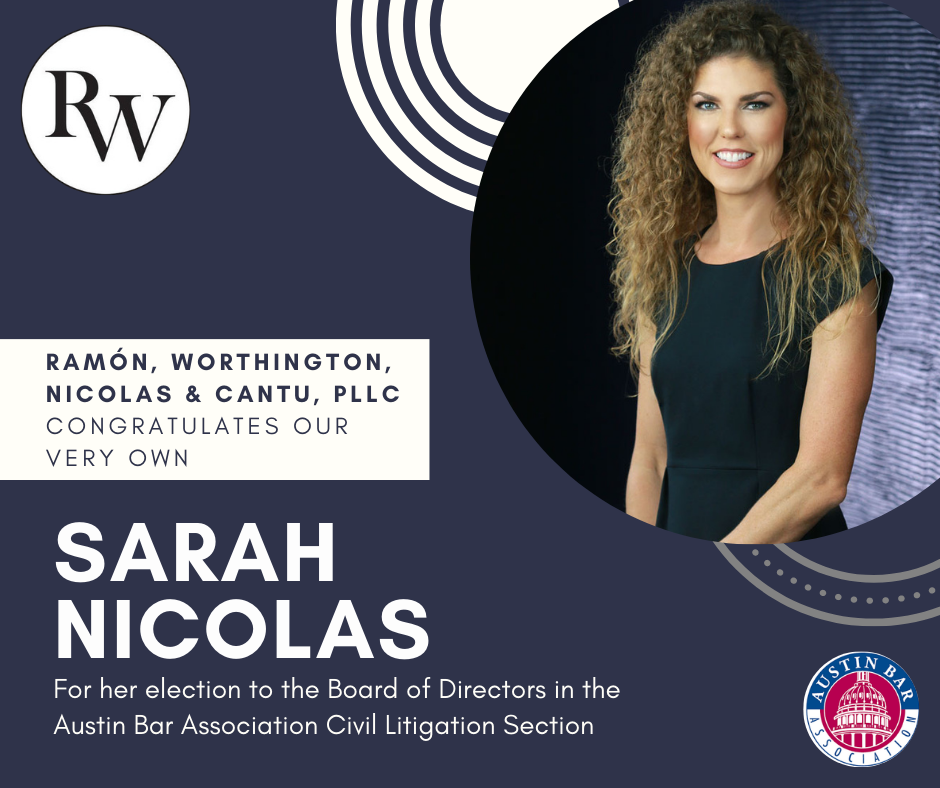 We are so proud of our very own Sarah Nicolas for her election onto the Board of Directors for Austin Bar Association's Civil Litigation Section!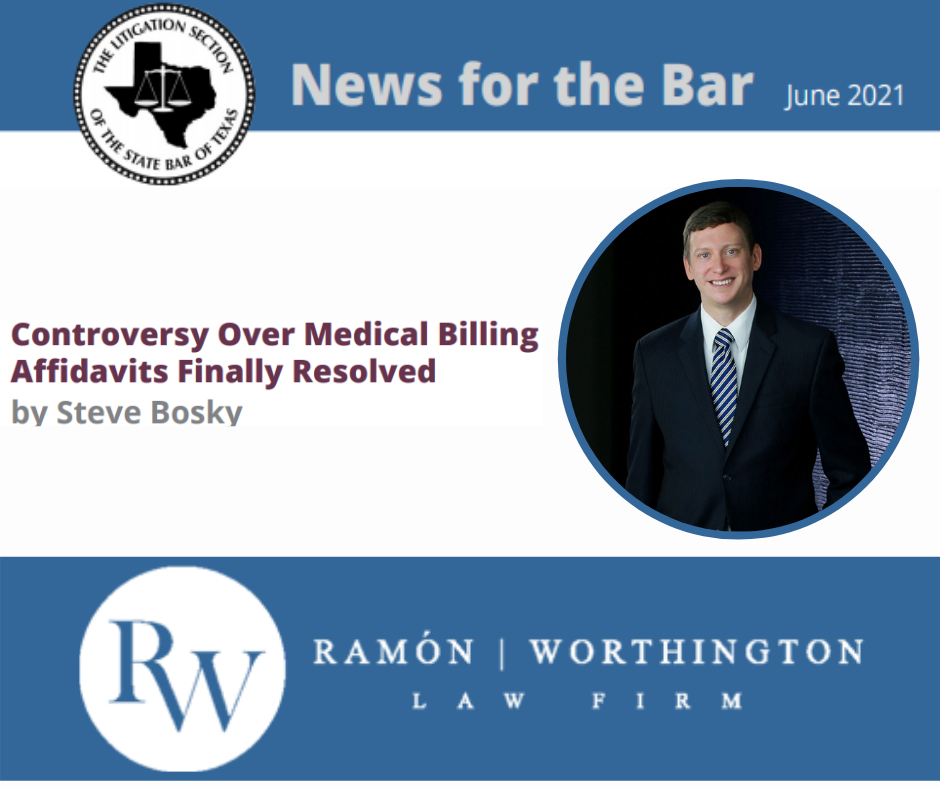 Steve Bosky has written a fascinating and informative submission to News for the Bar, the State Bar of Texas Litigation Section Newsletter.