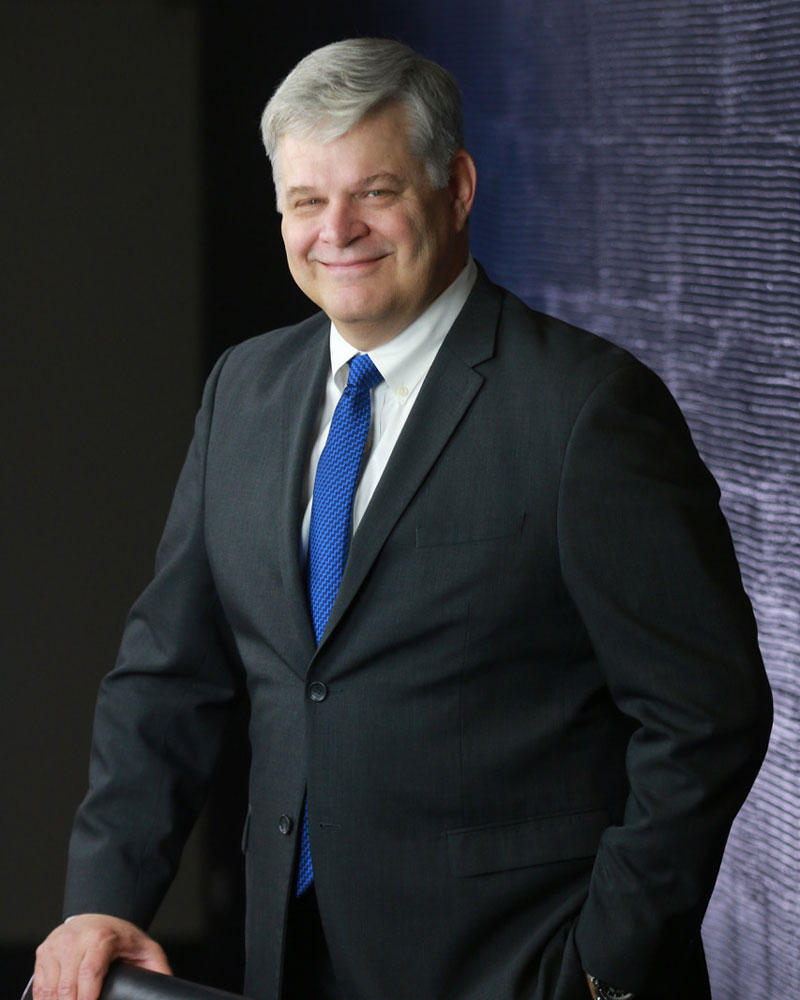 McAllen, Texas
Manager/Member
Ramón Worthington Nicolas & Cantu, P.L.L.C.
Phone (956) 294-4800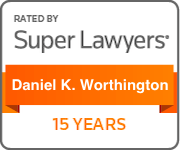 DAN K. WORTHINGTON is a Founding Member and Co-Manager for Ramón Worthington Nicolas & Cantu, P.L.L.C..  His practice is trial focused, primarily representing defendants in first-party insurance claims, products and premises liability, commercial, insurance, labor and employment, and personal injury matters. Dan has successfully tried numerous lawsuits and arbitrations on behalf of corporate and individual clients in various types of cases.  In addition to his trial practice, Dan serves as a mediator as well.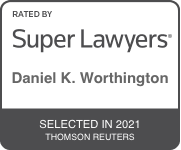 Dan has been Martindale-Hubbell AV Preeminent® rated since 2001 and has been named a Texas Super Lawyer as awarded by Thomson Reuters and published by Super Lawyers/Texas Monthly magazine every year since 2005. In 2007, Dan was named as one of the Top 50 Central and West Texas Region Attorneys.
He is a leader in the profession, being elected as President of the Texas Association of Defense Counsel in 2012, President of the Rio Grande Valley Chapter of the Texas Chapters of the American Board of Trial Advocates in 2010, Chair of the State Bar of Texas 12-B Grievance Committee, Panel Chair in 2006, being named to the Lawyer's Committee of the National Center for State Courts, and being asked to serve on numerous State Bar of Texas Committees (including the State Bar of Texas Administration of the Rules of Evidence Committee, member 2005-2008 and the State of Texas Pattern Jury Charge Committee, Commercial and Employment, member 2009-2012).  Dan was elected a National Director for the DRI in 2014 through 2017.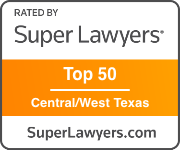 Dan is a frequent speaker and lecturer regularly speaking to State wide audiences on issues including, the expedited jury trial procedure, "paid or incurred", "removal and remand", and legislative matters.  In addition, Dan has served as the Chair for the State Bar of Texas Advanced Civil Litigation annual seminar.
Dan is active in his community as well.  Dan served on the Board of Directors for the International Museum of Arts & Science from 2006-2013.  He is a former Post Judge Advocate of the American Legion Post 93.  He is a past President of the McAllen South Rotary Club.
Dan is a native Texan and was commissioned into the U.S. Army as Second Lieutenant at the age of 19.  Dan served in the Army from 1983 -1991, achieving the rank of Captain. He trained at the U.S. Army Infantry Airborne School at Fort Benning, Georgia, earned his Parachutist Airborne badge and was the Honor Graduate of the Joint Deployment Officer's Course. His awards include the Army Achievement Medal, the Army Commendation Medal and the Meritorious Service Medal.

Areas of Practice:
First Party Insurance Defense
Premises Liability
Personal Injury
Labor and Employment
Eminent Domain
Commercial Disputes
Mediation
Litigation Percentage:
100% of Practice Devoted to Litigation
Bar Admissions:
Texas, 1992
U.S. District Court Southern District of Texas, 1993
U.S. District Court of Appeals for the 5th Circuit, 2016
Education:
1989-1992    Juris Doctorate, University of Houston Law Center
1984-1985    Bachelor of Arts, University of Texas – Pan American
1981-1983     Associate of Science, Marion Military Institute
1986               U.S. Army Infantry Airborne School, Fort Benning, Georgia
Parachutist Airborne Badge, U.S. Army Infantry Airborne School, Fort Benning, Georgia
Classes/Seminars Taught:
Let's Make a Federal Case Out of It, Texas Association of Defense Counsel Meeting, 2003
Strategic Use of Pre-Trial Motions, HCBA Advanced Civil Trial Seminar, 2002
Eminent Domain Law Update, HCBA Advanced Civil Trial Seminar, 2003
Legislative Update, State Bar of Texas Advanced Civil Trial Law, 2009
Legislative Update, State Bar of Texas Advanced Civil Trial Law, 2011
Expedited Jury Trials, a Defense Perspective, State Bar of Texas Advanced Personal Injury Seminar, 2013
Strategic Considerations for Paid or Incurred, the Hidalgo County Advanced Civil Trial Law Seminar, 2013
Legislative Update, State Bar of Texas, Soaking up Some CLE, 2013
Expedited Jury Trials, Strategic Considerations, State Bar of Texas Webcast, 2013
Expedited Jury Trials, a National Review, the Defense Research Institute Annual Meeting, 2013
Special Issues in Proportionate Responsibility and RTP, State Bar of Texas Advanced Civil Trial Seminar, 2014
Strategic Considerations for Cases Governed by TRCP 169, State Bar of Texas, Soaking up Some CLE, 2014
The Best of Paid or Incurred: Greatest Hits 2012-2016, State Bar of Texas, Soaking up Some CLE, 2016
Honors and Awards:
Texas Super Lawyer as awarded by Thomson Reuters and published by Super Lawyers/Texas Monthly magazine (2005-present)
Martindale Hubbell AV Rated (2002-present)
Army Achievement Medal
Army Commendation Medal
Meritorious Service Medal
Professional Associations and Memberships:
Texas Bar Foundation
College of the State Bar of Texas
DRI
Texas Association of Defense Counsel
American Board of Trial Advocates
Rio Grande Valley Chapter, Charter Member
State Bar of Texas
Hidalgo County Bar Association
McAllen (South) Rotary Club
American Legion Post, Mission, Texas
National Center for State Courts
Educational Appointments
External Advisory Board for the College of Social and Behavioral Sciences at the University of Texas Pan American, 2013
Past Employment Positions:
United States Army, Second Lieutenant, Captain, 1983-1989
Partner, Atlas, Hall & Rodriguez, LLP 1992-2017
Personal Information:
June 22, 1963, Houston, Texas, United States of America
Married to Jeri Worthington
Three Children, William (33), Matthew (18) and Danielle (16)